Today 360he.re introduced HERE (beta) for Samsung's Galaxy smartphones. One of the coolest new features is the integration with Glympse.
Glympse comes as an app for iPhone, Android and Windows Phone: it's a fast, free, and simple way to share your location in real time with the people you trust, this is a true alternative for the well-known Google Maps app!
What people love about the app is that you can send a Glympse to your friends to let them know you're on your way: you can set for how long and with whom you're going to share your location. When you hit send, Glympse will take care of the rest but you're always in control because you can cancel location sharing at any time.
What we love about Glympse is that the service doesn't only come as standalone, but can also easily be integrated into different other apps and devices. People can already send a Glympse from messaging apps by Verizon, Samsung and BlackBerry, from the dashboards of cars from BMW, Ford, General Motors, Jaguar, Mercedes and Volvo, from Samsung and Pebble smart watches and even from aeroplanes thanks to a partnership with Gogo.
In fact, people want to be able to send a Glympse to their family and friends directly from the services they're already using without even opening another app. This is why we've integrated Glympse in our HERE app for Samsung's Galaxy smartphones. If you're looking for directions to get somewhere, that's quite likely to be the very moment when it's a good idea to tell folk that you're on the way.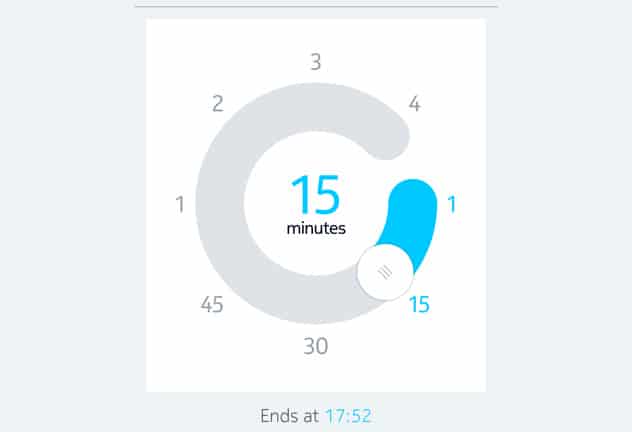 All you have to do is tap the green icon that represents your location in HERE for Android and you'll be given the option to share your location via Glympse. It's very easy to use: just select for how long you want to share your location and with whom. None of your friends has to use Glympse to see how long it will take you to get to them: they'll receive an email or text message and be able to track your progress in real time on a HERE map.
"Maps used to just tell us where we were and how to get someplace. Now, HERE is setting the standard for next generation mapping. Location sharing and maps are a perfect marriage, and Glympse is excited to be a part of HERE latest app," said Timo Bauer, vice president of business development, Glympse.
Are you also excited about using Glympse from the HERE app on Android? Let us know in the comments section below.
Source: https://360.here.com/2014/08/29/here-samsung-galaxy-glympse/