You can now download HERE for iOS* from the App Store, a free map app similar as Google Maps that allows you to search for places and navigate there without an Internet connection.
Following the positive reviews of 360he.re for Android, Apple fans have been clamouring for an iOS version of our app that combines saved maps with online information — such as live traffic, scheduled or real-time public transit info as well as photos and reviews for the places shown on the map.
A map app you can trust
With HERE for iOS you can store maps on your phone so that they're always available and you don't have to wait for them to load or be dependent on signal. They're not just highly reliable when you're in your area but they're particularly useful when travelling to avoid roaming charges.
You can save maps to your phone so that the whole HERE app can be put into 'offline mode' and it won't use any data. Even if your iPhone is in flight mode, you can still see where you are, search for places and navigate there on foot, by public transport or by car.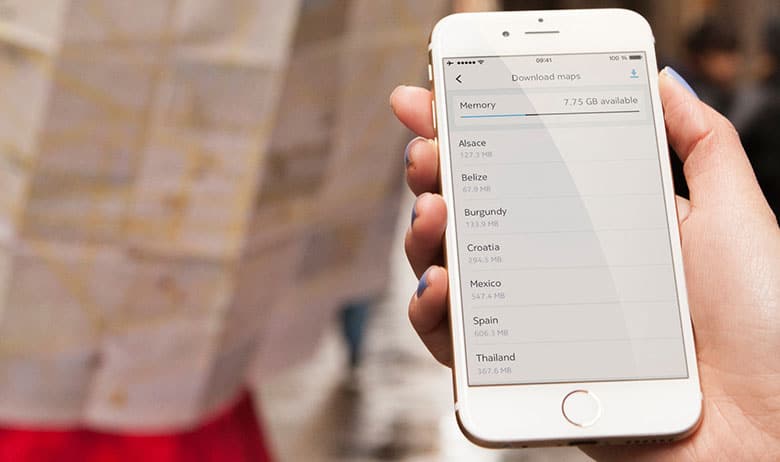 Know how to get there
The all-inclusive route planner on HERE for iOS allows you to compare walking, transit and driving directions including an estimate of how long each will take you – and all of this can be done in 'offline mode' too.
The offline car navigation on HERE for iOS provides full turn-by-turn voice guidance with spoken street names.
If you're on foot, HERE will guide you with unobtrusive turn-by-turn alerts and when you're taking the train, HERE shows you where the station is, all the transfers you'll need to make and where to get off.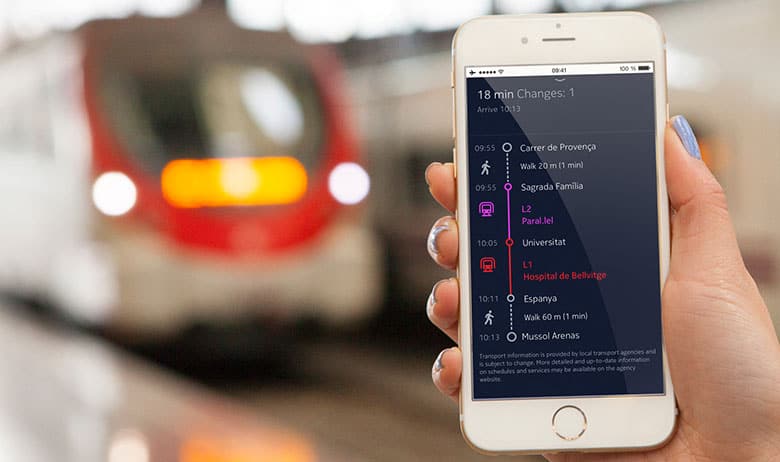 Organize your life with Collections
You can save places ahead of time with Collections, which you can create and view on any HERE app — iOS, Android, Windows, etc. — or on the web at here.com.
Designed for iOS
HERE for iOS is a completely different app from the one previously available on the App Store – because the old version was based on HTML5, it had limited features and it wasn't optimized for iOS. This time we're introducing an experience built for iOS from the ground up with the features and the polished feel that people rightly expect from their favourite map app.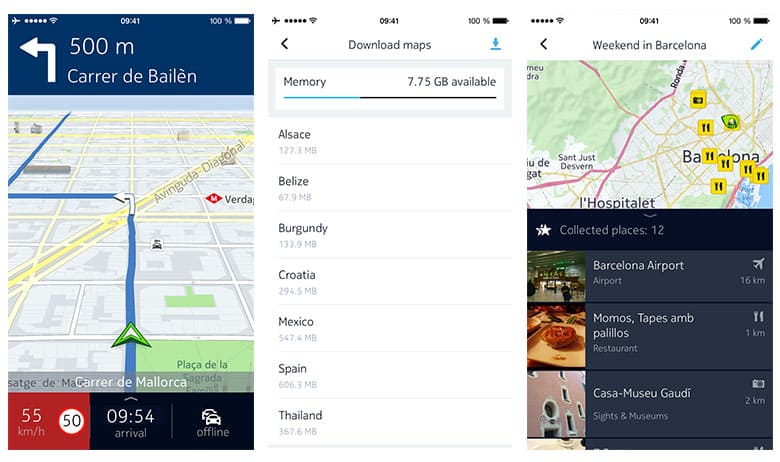 We hope you enjoy the new app. It will be continuously updated with new features and we would love to hear what you think of it in the comments section below.
*Minimum requirement is an iPhone 4S with iOS7
Source: https://360.here.com/2015/03/11/here-for-ios/