Today we introduce HERE for Samsung's Tizen devices, most notably the newly announced Samsung Gear S.
360he.re is providing its maps and location platform to Tizen-powered smartphones and wearables from Samsung, broadening its reach to more people and businesses, across new screens and operating systems. You'll be able to use our maps offline and online for all the location apps developed for any Tizen-powered smartphones and wearables by Samsung.
That comes in particularly handy on the Samsung Gear S, doesn't it? When you tap on the Navigator icon you'll start HERE for Gear, an app we've specifically developed for smartwatches.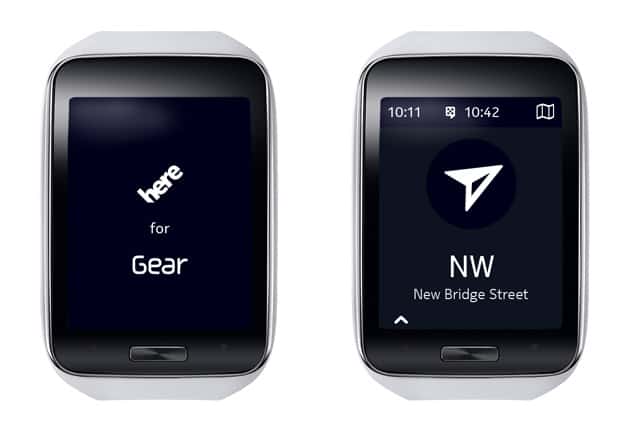 HERE for Gear does exactly what you would expect from a mapping app for smartwatches: you can see your location on a map, select your destination, get turn-by-turn walk navigation, get public transit directions and download maps for offline use. And you can access all these features without the need to rely on a smartphone or even an internet connection.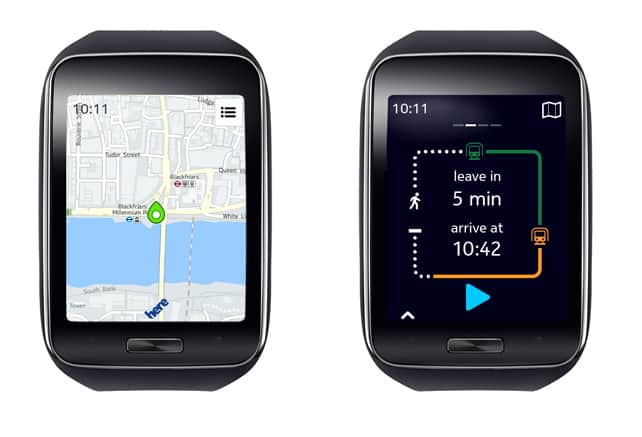 However, you can get the best out of HERE for Gear if you pair your Samsung Gear S with a compatible smartphone, like the Samsung Galaxy S5, and download the new HERE app from Samsung Galaxy Apps.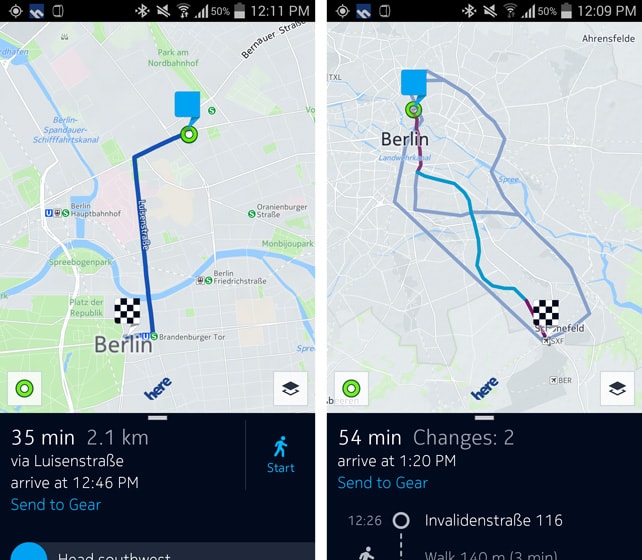 There are clear reasons to do that. A smartphone has a larger display so it's much easier to plan a route and compare different options. The GPS and big battery of your smartphone offer distinct advantages, too.
But once you've paired your Samsung Gear S with a compatible smartphone running the HERE app for Samsung Galaxy smartphones, you can plan walking or transit routes on your smartphone and then beam them to the smartwatch over Bluetooth to continue the navigation there. So you get the best of both screens!
Exploring a city on foot or by public transit has never been easier: with a new Samsung Gear S and HERE for Gear you can get anywhere by just looking at your wrist.
HERE for Gear and HERE for Samsung's Galaxy smartphones will be available when the Samsung Gear S hits the stores around the world, it'll also be compatible with Google Maps.
Source: https://360.here.com/2014/08/29/here-samsung-gear-tizen/